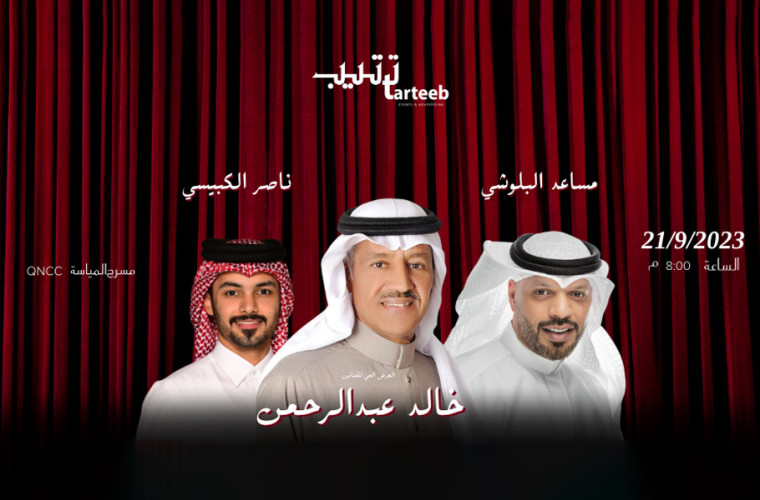 Musical Concert: Khalid Abdulrahman, Musaeed El Blushi, and Nasser El Kubaisi
Location: Al Mayassa Theatre - QNCC, Doha Qatar
Time: 06:30 pm - 09:00 pm
Enjoy a wonderful musical evening with the greatest artists from the Gulf and the Arab world Khalid Abdulrahman, Musaeed El Blushi, and Nasser El Kubaisi.
Details:
Thursday - September 21, 2023, from 8 pm onwards.
Doors open at 6:30 pm.
Please note: The end timing of this event is approximate only.