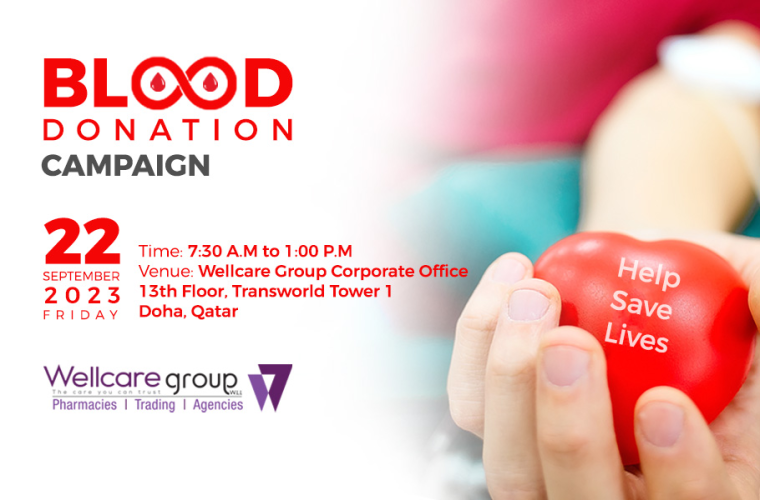 Wellcare's Blood Donation Camp 2023
Location: Wellcare Group Corporate Office, Sheraouh Street, Doha, Qatar
Wellcare , Blood Donation Camp
Your participation can make a significant difference in someone's life. By donating blood, you are giving the gift of life to those in need. Each drop counts, and together, we can make a profound impact on our community.
To register for the campaign, please follow these 4 simple steps:
Click our registration link: https://forms.office.com/r/pbt1uKgVai
Fill out the online registration form with your details.
Select your preferred time slot for donation. (which may subject to changes if more or less a number of candidates selected the particular time slots and you will get prior notification)
Confirm your registration.
Once you have completed the registration process, you will receive a reminder SMS or WhatsApp or Call message as a reminder 2 days prior. Please remember to bring a valid QID and your donor card if you have one (Regular Donor).
If you have any questions or need assistance with the registration process, please do not hesitate to contact our Blood Donation Campaign team at +974 555 27 896 or +974 500 67 767.

Let's come together as a community and save lives through our 7th Blood Donation Campaign. Your generosity can make a world of difference, and we look forward to seeing you there.
Thank you for your support and commitment to this noble cause.