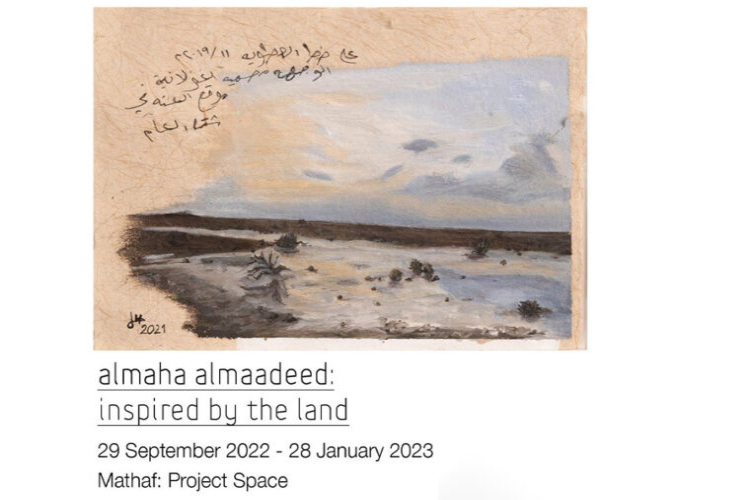 "Almaha Almaadeed: Inspired by the Land" Exhibition
29/09/2022 - 28/01/2023 (Next Date: 29/09/2022 - 28/01/2023)
Location: Mathaf: Arab Museum of Modern Art, Education City
Time: 09:00 am - 07:00 pm
Almaha Almaadeed , Exhibition
Almaha Almaadeed is a Qatari artist, living and working in Qatar. Her work narrates the practice of archiving cultural memory and family history. Referring to herself as a "naturalist", she enjoys exploring the desert landscapes and flora of Qatar.
This project questions the effects of urbanization in Qatar on re-engagement with nature. The artistic process involved contextualizing family archives, while the curatorial methodology employed an interdisciplinary reading; encouraging the audience to view Almaha's work from multiple perspectives.
Modern literary thought from the Gulf has informed the conceptual lens, primarily Cities of Salt (Abdul Rahman Munif, 1984).