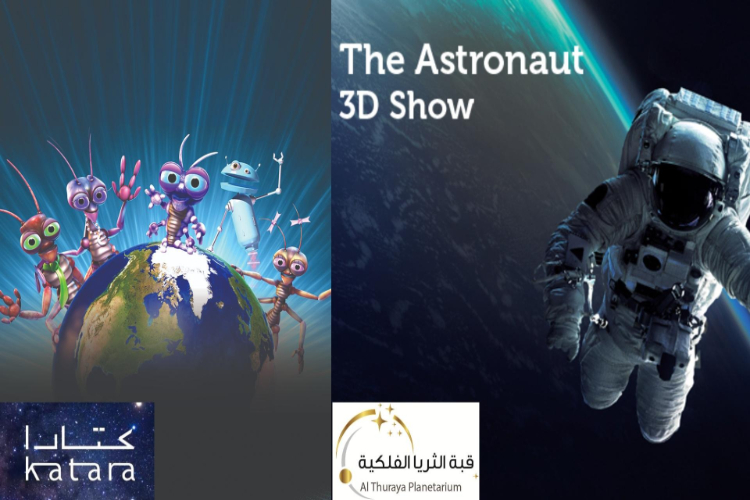 Al Thuraya Planetarium Shows every Monday & Wednesday - Katara
02/03/2022 - 30/03/2023 (Next Date: 02/03/2022 - 30/03/2023)
Location: Building 41, Al Thuraya Planetarium, opposite Katara Cultural Village Beach.
Planetarium , Al Thuraya
Don't miss out on the upcoming Al Thuraya Planetarium shows for March 2022. The exploration of space is the greatest endeavor that humankind has ever undertaken. What does it take to be part of this incredible journey? What does it take to become an astronaut? Explore through the shows.