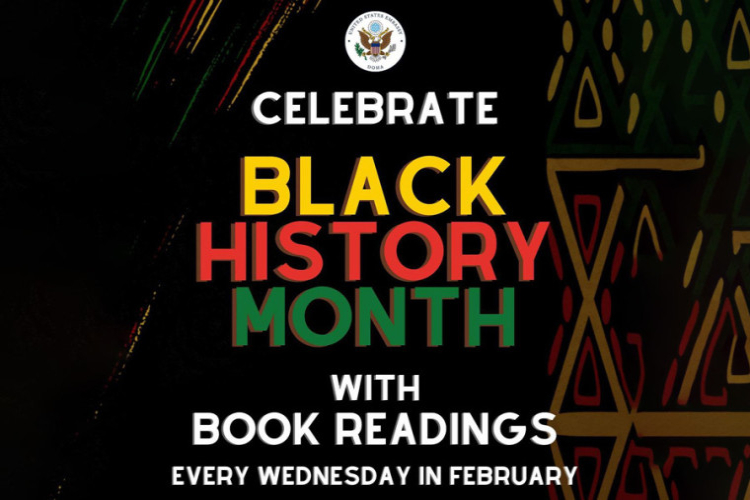 Celebrate "Black History Month" with book readings
Location: Different locations
Time: 09:30 am - 08:00 pm
Black History Month , book readings
They are highlighting diversity in literature next month for Black History Month! Join them every Wednesday at various locations around Qatar for the U.S. Embassy Book Club readings.
DETAILS:
February 1 – I Know Why the Caged Bird Sings at Volume Café, The Pearl at 7 pm
Here is a book as joyous and painful, as mysterious, and memorable, as childhood itself. I Know Why the Caged Bird Sings captures the longing of lonely children and the wonder of words that can make the world right. Maya Angelou's debut memoir is a modern American classic beloved worldwide.

February 8 – The Ship and the Jungle at EC Gift Shop, Oxygen Park at 4 pm
A family purchases a furniture set that takes them to a mystical island. In order to return home, they must fulfill a challenging mission while developing new-found friendships along the way. This book invites families to follow this captivating story along with author Dr. Darius Walker.

February 15 – The Autobiography of Martin Luther King Jr. at Georgetown University at 5:30 pm
Written in his own words, this history-making autobiography is Martin Luther King: the mild-mannered, inquisitive child and student who rebelled against segregation; the loving husband and father who sought to balance his family's needs with those of a growing, nationwide movement; and the reflective, world-famous leader who was fueled by a vision of equality for people everywhere.

February 22 – Computer Decoded: Dorothy Vaughan at Qatar National Library at 9:30 am
A full-color picture book biography about Dorothy Vaughan, one of NASA's first African American managers and one of the groundbreakers on the front line of electronic computing. Dorothy Vaughan loved things that made sense?especially numbers! In Computer Decoder: Dorothy Vaughan, Computer Scientist, elementary-aged children follow Dorothy's journey from math teacher to human-computer and beyond.