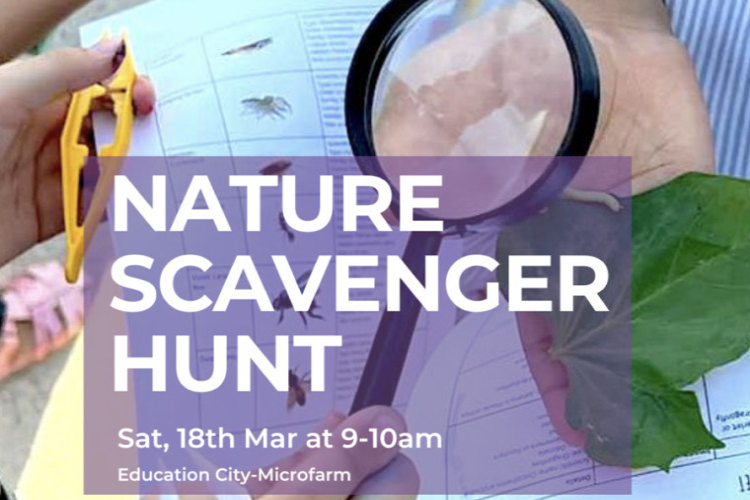 Nature Scavenger Hunt at Education City
Time: 09:00 AM - 10:00 AM
Nature Scavenger Hunt , Education City
Join the fun, educational, and bug-filled afternoon! You will explore the Education City MicroFarm, hunting for all manner of mini-beasts native to Qatar.
Nature scavenger hunts can really make the outdoors come alive for children. Hunting for signs of nature will help develop your child's nature observation skills and deepen their connection to and comfort level with the outdoors and mini beasts.
The children will have the opportunity to see mini-beasts up close and learn about the different species and how they help us. They will also partake in some nature-themed fun team-building games and activities.
Details:
Addressed to ages 4-12 years old.
Included: all tools and materials.