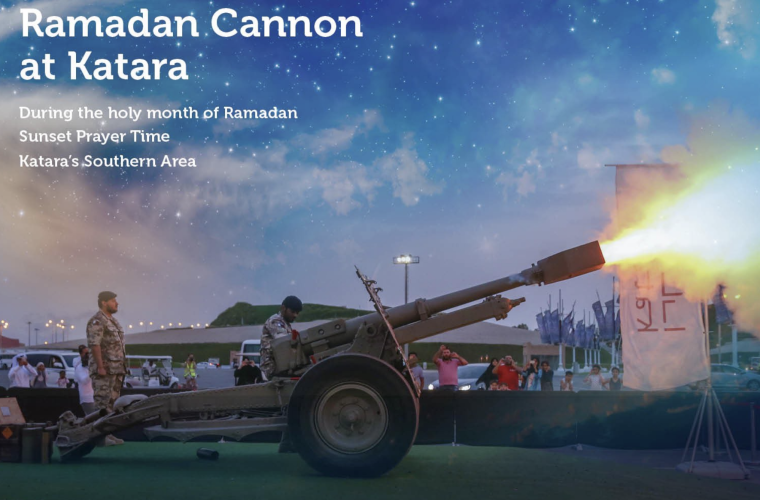 Ramadan Cannon at Katara 2023
Location: Katara's Southern Area
Time: 05:30 pm - 06:00 pm
Ramadan Cannon , Katara 2023
The dawn of Ramadan in Qatar always enlightens traditional practices and cultural elements.
One of the many commemorative customs is the cannon shooting also known as Midfaa Iftar. It was traditionally used to announce the commencement of Ramadan with two cannon shots.
This is followed by a daily single boom to announce the closure of the fast for the day for the rest of the month. This was deemed as the best-suited way to declare the end of a fast in a pre-loudspeaker era.
TIMING: Sunset Prayer Time (This changes daily so please check the Maghrib calendar here)
LOCATION: Katara's Southern Area