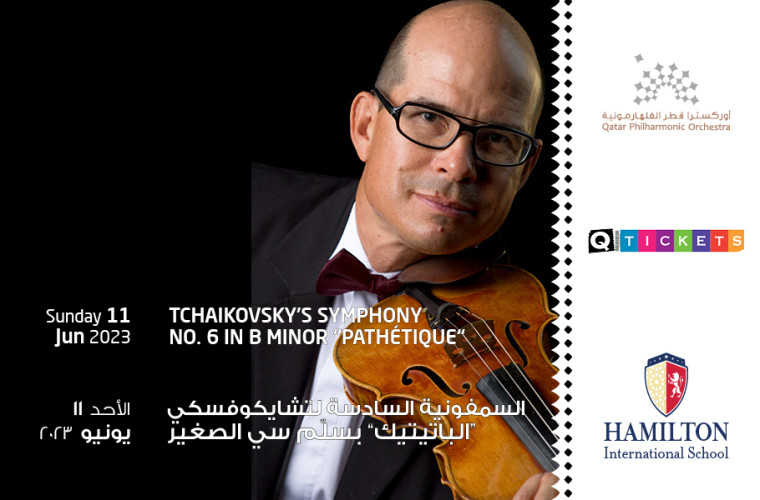 Tchaikovsky's Symphony No.6 in B Minor "Pathetique"
Location: The Hamilton International School Theatre, Doha, Qatar
Time: 07:30 pm - 09:30 pm
The Qatar Philharmonic presents Tchaikovsky's Symphony No. 6 in B Minor, a concert that will feature the incredible compositions of Tchaikovsky and Sibelius. The event will include Sibelius' exceptional Violin Concerto in D Minor, a piece that is a considered a staple in any violinist's repertoire, and that will be performed by the orchestra's own concert master Lionel Schmit. The evening will end with Tchaikovsky's 6thSymphony, also known as the Pathétique Symphony. The Pathétique Symphony is Tchaikovsky's final completed symphony and was originally entitled "The Passionate Symphony" in Russian (????????????- Pateticheskaya). The Philharmonic will be led by inspired German conductor Elias Grandy.
PERFORMERS:
Elias Grandy, conductor
Lionel Schmit, violin
PROGRAMME:
Jean Sibelius: Concerto in D Minor for Violin & Orchestra, Op. 47
INTERMISSION
Pyotr Ilyich Tchaikovsky: Symphony No. 6 in B Minor, Op. 74