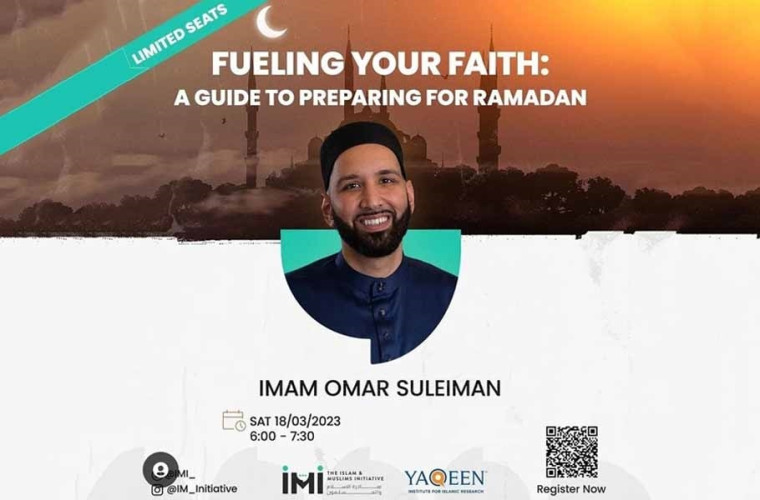 Fueling your faith: A guide to preparing for Ramadan
Location: Katara Amphitheater
Time: 06:00 pm - 07:30 pm
Fueling your faith , A guide to preparing for Ramadan
The holy month of Ramadan is just around the corner, and it's time to start preparing for this special time of year.
For Muslims all over the world, Ramadan is a time of spiritual reflection and prayer. Yet, many Muslims find it difficult to prepare and adjust in time for the holy month.
Join them this Saturday in the Katara Amphitheater to learn how to prepare for a meaningful and fulfilling Ramadan with Sheik Dr. Omar Suleiman. How to tackle mental, physical, and spiritual preparation. And learn about the healthy habits that can assist us during the holy month of Ramadan.
Date and Timings:
March 18, 2023, from 6 pm
Location: Katara Amphitheater