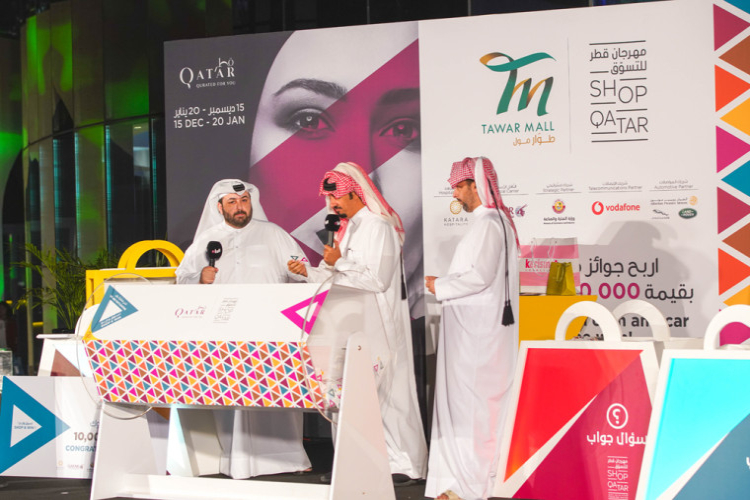 Shop Qatar 2023 Raffle Draw
Time: 08:00 pm - 11:59 pm
Shop Qatar 2023 , Raffle Draw
Shop Qatar is our country's largest shopping extravaganza, taking place every year, it brings you the best of their retail brands and destinations.
Win Raffle Prizes worth QR 2 million. Come and join the fun at their popular shopping malls. For every QR 200 spent at participating retailers, you'll receive one raffle voucher to win any of the following prizes:
STEPS:
1. At each participating mall, you will find a 'Shop Qatar' raffle kiosk.
2. Present your shopping receipts at the counter and register your details.
3. Wait to see if you are one of our lucky winners! Good luck.
Please note: Keep all your receipts together and take them to the counter at the end of your shopping session to collect a raffle ticket of the total (cumulative) amount spent.
T&Cs: The purchase must be made during the promotion period at a participating outlet within a participating mall or destination. The raffle process is managed by the Ministry of Commerce and Industry of the State of Qatar.
PRIZES:
BMW X5 Vehicles - Awarded in each of the first two weekly draws.
A beautiful apartment in Qatar - Awarded during the grand draw.
Cash Prizes - To be taken home by multiple winners in each draw.
Details:
Every Saturday: 8 pm in different malls
Draws will take place on:
March 4 – Lagoona Mall
March 11 - Vendome
March 18 - Doha Festival City
They'll announce the winners on Visit Qatar's website.