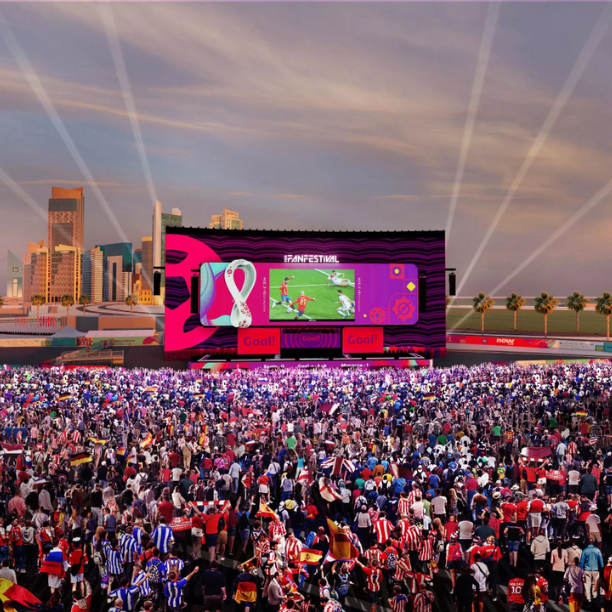 FIFA Fan Festival
19/11/2022 - 18/12/2022 (Next Date: 19/11/2022 - 18/12/2022)
FIFA Fan Festival , Al Bidda Park , DJ performances
An entertainment destination where fans can watch live football matches while enjoying music & entertainment.
As described by FIFA, The FIFA Fan Festival™ is the greatest football party in the world! It is the perfect place to watch FIFA World Cup™ matches live, while also enjoying an exciting mix of music and entertainment.
Head to Al Bidda Park in the heart of Doha, next to The Corniche. See global music acts and local artists take to the stage in a true celebration and vibrant festival of culture – from 19 November to 18 December.
Opening hours
19 – 20 November: 4 PM – 2 AM
21 – 29 November: 11 AM – 2 AM
30 November – 18 December: 4 PM – 2 AM
To attend the FIFA Fan Festival™ all fans must show a Hayya Card on entry.