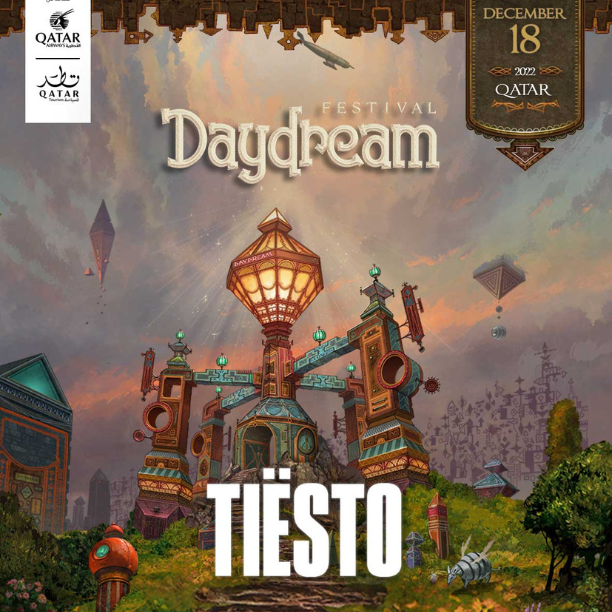 DAYDREAM MUSIC FESTIVAL - TIESTO
18/12/2022 - 19/12/2022 (Next Date: 18/12/2022 - 19/12/2022)
Daydream Festival , Alchemy Project , TIESTO
This year edition od Daydream Festival with a groundbreaking stage Magical Lantern gives a special flavour. A place of unimaginable beauty when a sun sets slow. Undreamed tales and stories unfold in front of fans dreaming about their countries to win the Games during these November and December.
In this Daydream Festival even the sky is not the limit.
Have you ever dreamed with eyes open?
Brought to you by Qatar Airways and Qatar Tourism. Sponsored by Ooredoo, Coca-Cola and Qatar Duty Free.
Organised by Alchemy Project.