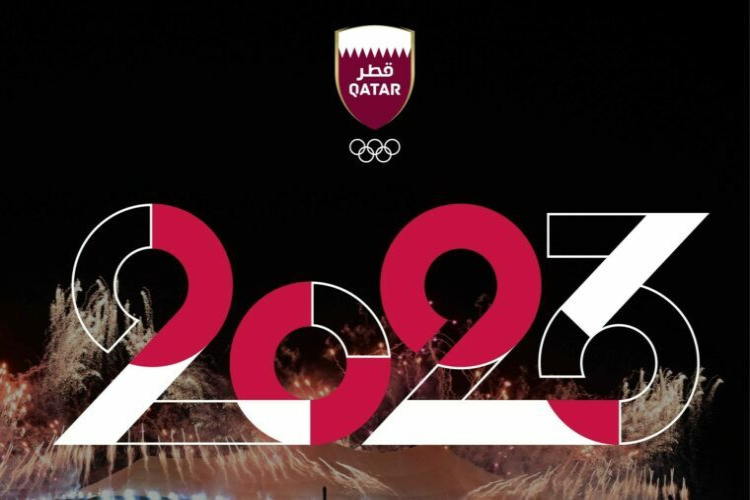 2023 Qatar Olympic Committee Sport Events
Location: Different locations in Qatar
The Qatar Olympic Committee (QOC) announced its calendar of the sports events for the year 2023. The new year calendar will see 81 sport events, including 14 major international sport events.
This 2023 sports calendar contains 23 international championships, most prominent of them, Longines World Show Jumping Champions Tours, The Qualifying tournament for the Paris 2024 Olympics in show jumping, the 28th edition of Qatar International Table Tennis Championship, The 2023 Commercial Bank Qatar Masters Golf Championship, Qatar Fencing Grand Prix - Epee, Qatar Grand Prix (Shotgun), Inaugural leg of FIP's Official Padel Tour, Doha Diamond League , the 3rd edition of Qatar International Taekwondo Open Championship, Qatar International Ice Hockey Open Championship, and Qatar International Weightlifting Cup (Grand Prix ).
On Asian level, the calendar is packed with 17 Asian sports events, including, FIBA Asia Cup 2025 Pre-Qualifiers, Asia professional Golf Tour, West Asia Men's Athletics Championship, FIBA U16 Asian Championship from, Asia Rugby Sevens Trophy, West Asia Men's Squash Championship, Asian Handball Qualifications for 2024 Olympic Games, and Asian Padel Championship.
On Arab level, there are four championships to be staged in Doha, including Doha Stars Artistic Gymnastic Championship, Arab Squash Championship (Singles – Teams), Arab Padel Tournament, and Arab Judo Championship 2023.
On GCC level, Doha will be the host city of five sport events, including the ninth edition of the 2023 GCC Sports Tournament for Universities and Higher Education Institutions, GCC Squash Championship (Singles and teams), GCC 3x3 U16 Basketball Championship, GCC 3x3 Basketball Championship from, GCC Padel Championship, and GCC Billiard and Snooker Championship.